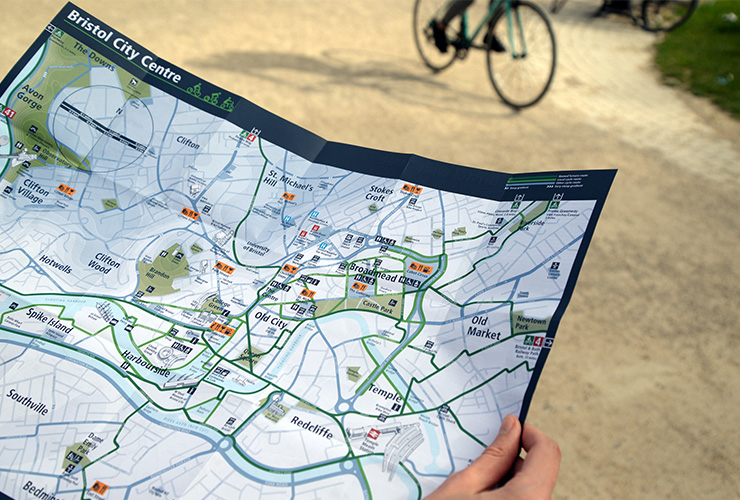 Exhibition
Bristol Legible City is a unique concept to improve people's understanding and experience of the city through identity, information, transport and public art projects. The first of its kind in the world, legible city projects now extend to over 30 cities across the world.
The You Are Here exhibition tells the story of Bristol Legible City from its inception over 20 years ago to current research and development testing out future ideas for the project. From co-production with communities, promoting open-source data, tactile mapping and 3D printing through to more traditional paper-based trails, there are lots of intriguing and creative plans in development to help everyone enjoy and explore the city.
As with all our exhibitions, visitors are invited to get creative in our dedicated make:space area. For this exhibition we invite you to create a map showing a special local journey and share your own favourite landmarks and special places.
This exhibition has been developed by Bristol City Council's Bristol Legible City initiative with the City Design Group, and with additional support from the Centre for Fine Print Research at UWE Bristol.